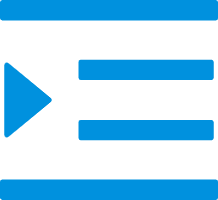 Focus on Hardware Accessories
Xingsanxing cloud Technology
Sliding Roller Introduction: Introduce the article and explain what a sliding roller is.
In the world of construction and architecture, there are many different and specialized tools that are used on a regular basis. One such tool is the sliding roller. A sliding roller is a handy device that allows builders and contractors to easily move large, heavy objects around on the job site. This simple tool can save time and energy when trying to relocate large pieces of lumber, drywall, or other materials.
---
Uses: Explain some of the many uses for a sliding roller.
A sliding roller can be used for a variety of purposes. Some common uses include:
-Moving heavy objects: A sliding roller can be used to easily move heavy objects by placing the roller under the object and sliding it across the surface.
-Restoring furniture: A sliding roller can be used to help restore furniture by removing scratches and dents. Simply place the roller over the scratches or dents and press down until they are gone.
---
Advantages: Discuss the advantages of using a sliding roller.
The sliding roller is a simple, yet essential tool that has many advantages for both personal and professional use. When used correctly, it can help to speed up the process of moving materials from one place to another, make the work area safer, and even protect the floor from damage.
---
Door and window replacement parts and security hardware resources in India
The thousands of unique items in our catalogue reflect how we meet the needs of a wide market. Whether we service dealers nationwide or support individual home maintenance programs, our organization strives to be an integrated resource for replacement and safety hardware.
If you are unable to find a specific type of hardware when browsing our website, please contact us so that we can source the safety or repair parts you need.
XINGSANXING Cloud Technology Co., Ltd.
Leading enterprise in China's hardwaremanufacturing industry.All products meet customer needs.
With principle of Manufacturing high quality hardware, serving the world, Xingsanxing - the leading brand in Chinese hardware manufacturing industry, Specialize(focuses) in door, window,curtain wall and door control hardware accessories.
Full range of multi-category

Solve customer needs

Focus on R&D and design

Serving Global Conce
Research And Development

Xing Sanxing currently has a R&D team with professional skills. There are nearly 100 professional and technical engineers.Up to now, Our R&D has declared more than 400 new utility patents, design patents and invention patents, and applied for 101 registered trademark authorizations, including Madrid international trademarks and domestic and foreign trademarks. Xing Sanxing participated in the compilation of more than 20 national and industry standards, such as GB/T32223 general requirements for building door and window hardware, friction stay for building door and window hardware.

Factory Capacity

XingSanxing has a large number of high-end equipment such as product research and development, process manufacturing data analysis and management systems, automatic coating lines, automatic powder spraying lines, automatic integrated punching machines, automatic assembly lines, intelligent robot large-scale die-casting production lines, etc. There are over 830 sets advanced equipment, which can finish 80,000 pieces friction stays per day, 500,000 sets die-casting aluminum and zinc alloy parts per day, and 180,000 pieces of spraying parts per day.

Quality Inspection

Xing Sanxing has always been known for its quality in the industry, and the hardware accessories produced have undergone strict system inspection and testing. 2,500-square-meter testing center with R&D is building, applying for the certification of China National Accreditation Service for Conformity Assessment (CNAS) We have door and window system opening and closing testing system, spring life testing machine, universal tensile testing machine, various mechanical, physical and chemical testing equipment; 1000 hours weather resistance test, 50000 times circle test, 700N tensile strength in handles,friction stays and hinges.

Why Choose Us

• ISO9001 certified factory
•With more than 150,000 m2 production area and over 1500 staff
•Capacity: 830 advanced machines and monthly output about 7 million pieces.
•Exported to over 40 countries most of customers from Europe,Southeast Asia
•15--25 days production lead-times depend on order quantity
•Have our own National certified laboratory
•30—50 R&D engineer for quick response and engineering training support